Jamis Bikes is our main brand at Trail Sport Bicycles. Founded right here in Florida, Jamis provide's our customers with bikes perfect for all styles of Florida riding. Beach Cruisers, Trail Bikes, Mountain, Dual Purpose, you name it and Jamis makes a bike for your needs. Most bikes carry a limited lifetime warranty on the frame and 1 year on parts against defects.
Jamis Bikes Website
To complement their excellent warranty we offer "Lifetime Adjustments" which covers derailleur adjustments, brake adjustments, wheel truing, bearing adjustments, minor fitting adjustments, for the original owner.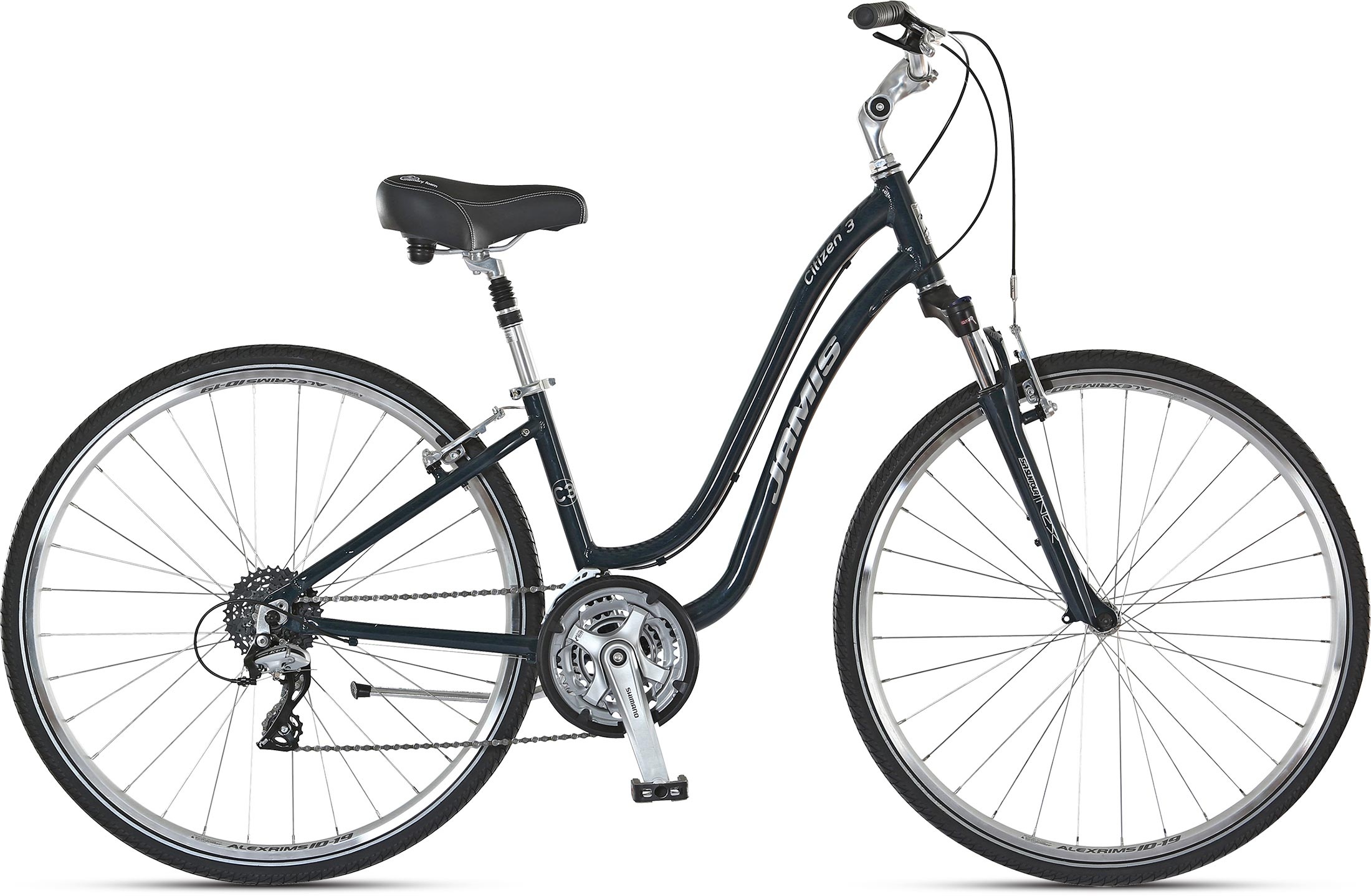 The Jamis Citizen series is our best selling line of bikes. They are a great choice for the Pinellas Trail and offer an excellent mix of comfort and efficiency.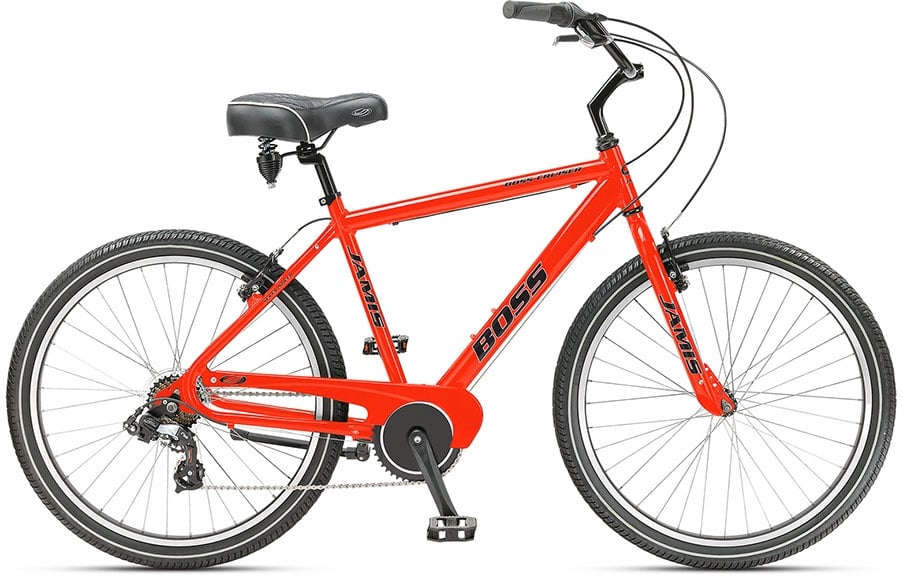 The original, the one, the only, The Boss Cruiser! This aluminum cruiser has been cruising Florida beaches since 1981. The Boss is at home cruising Madeira Beach on relaxed pace rides. It places an emphasis on style and comfort before speed.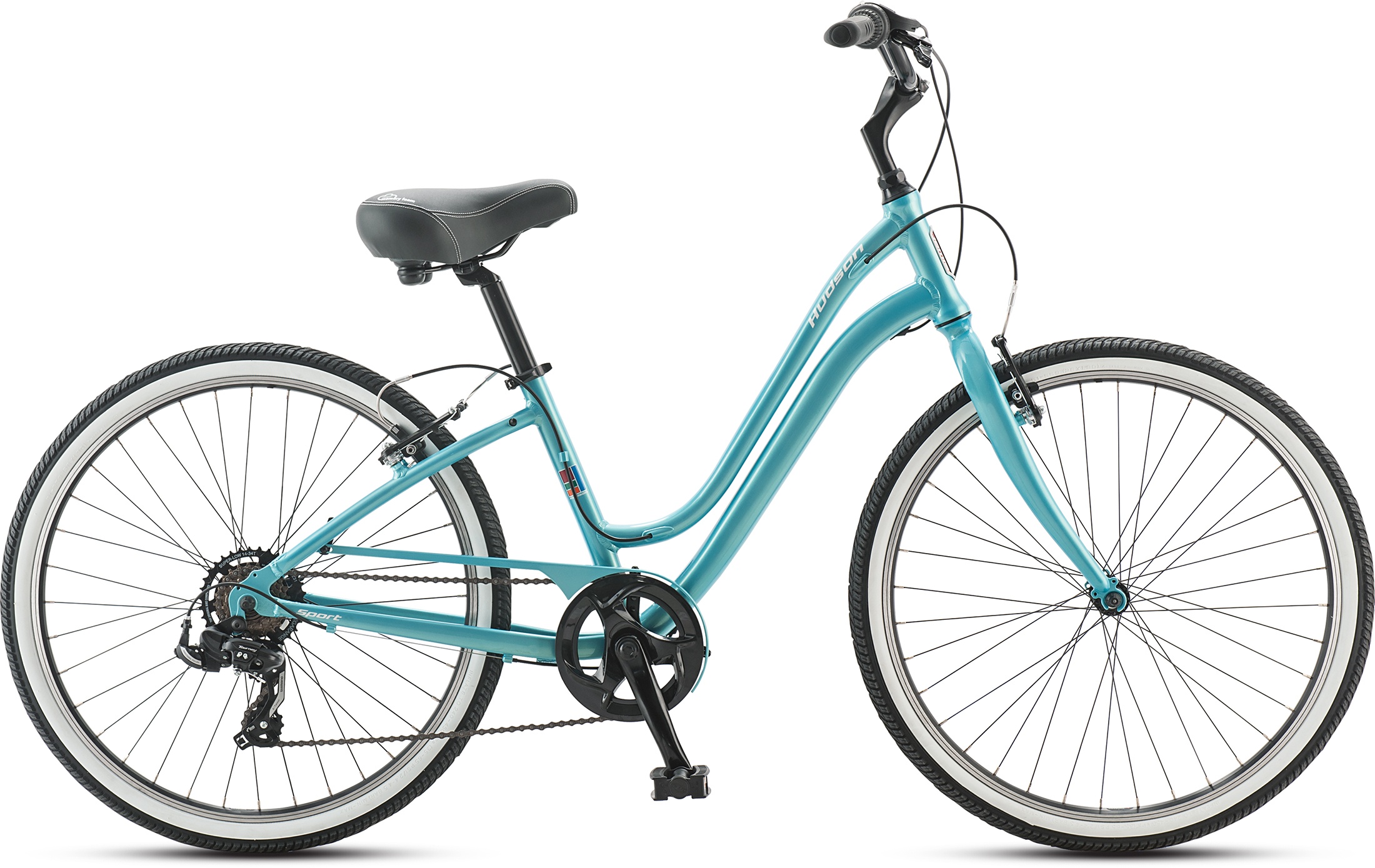 Comfort, efficiency, style and safety all wrapped up into on complete package. The Hudson offers a very intuitive SureStop braking system that apply's brake force safely between both brakes. Also, it features a pedal forward design that seats the rider further back from the pedals adding to comfort and allowing the rider to be situated closer to the ground while keeping the saddle at the proper height.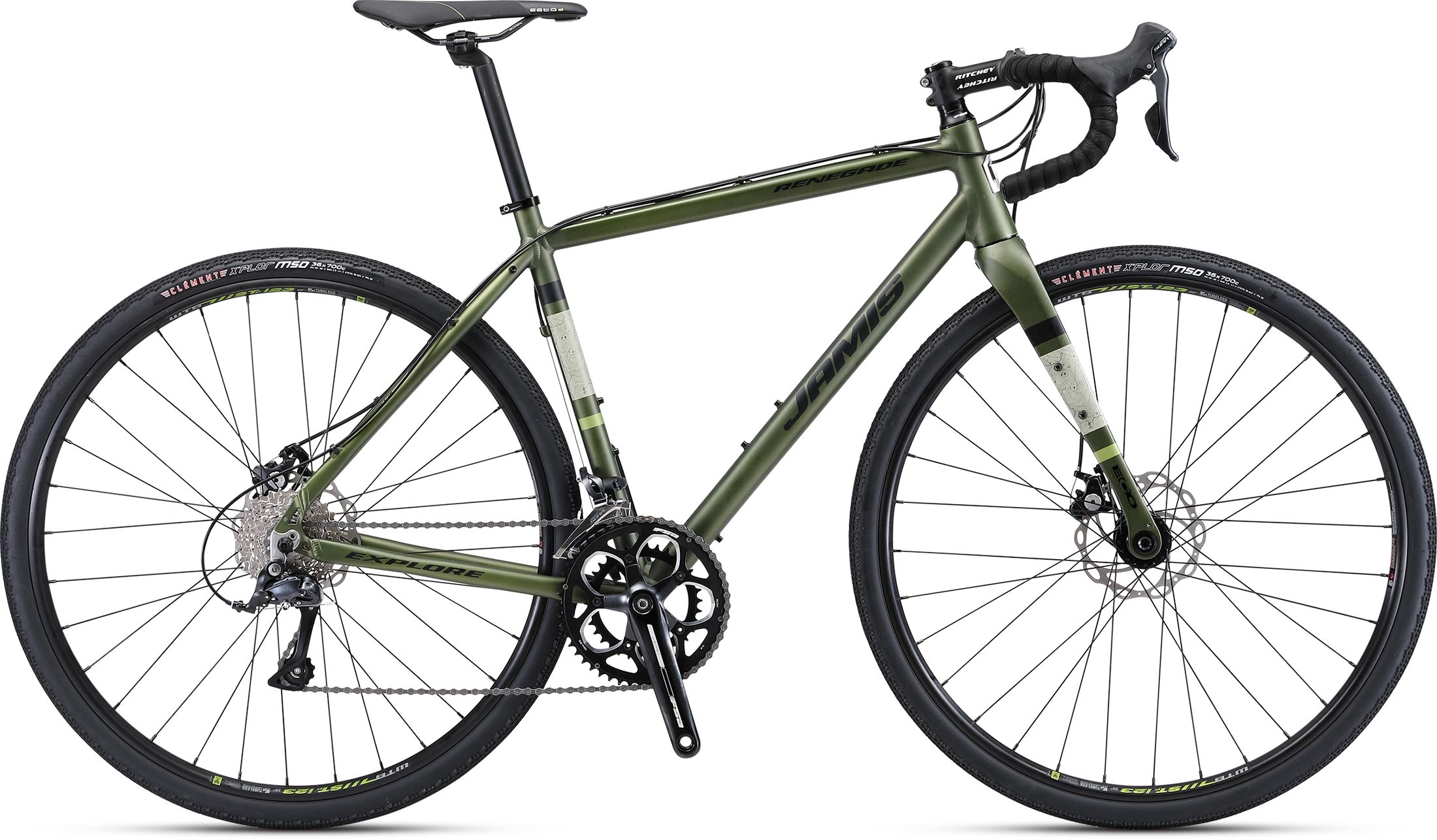 Multiple award winning and industry leader in adventure bikes. The Renegade adventure bike enables you to be a commuter in the morning, join the after-work group ride, and take off for a 300-mile bikepacking expedition over the weekend. All with a single bicycle.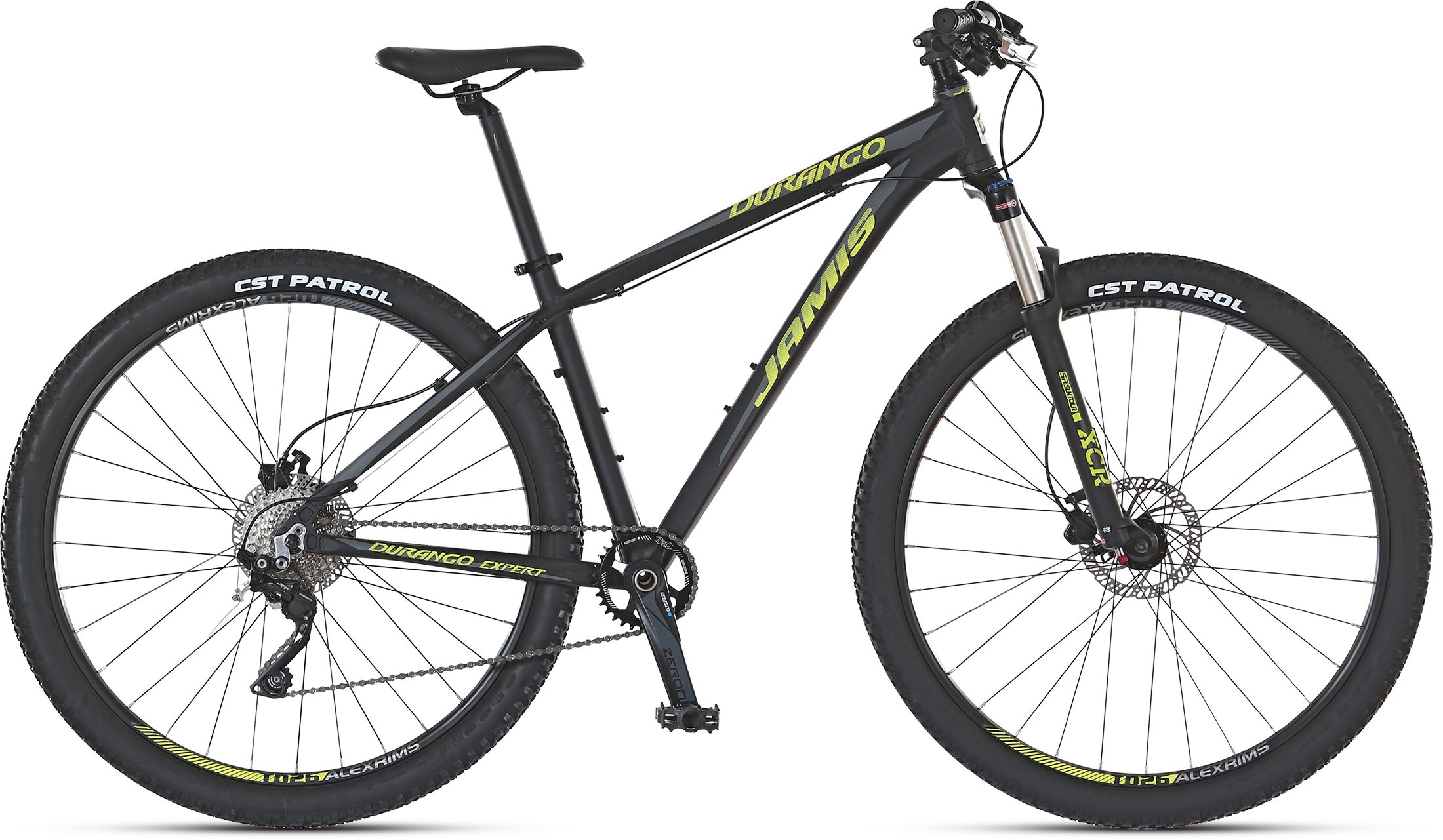 These may be the most affordable 29'ers in our stable, but there's nothing entry-level about the performance of these bikes. Best-in-Class performance doesn't have to mean big bucks.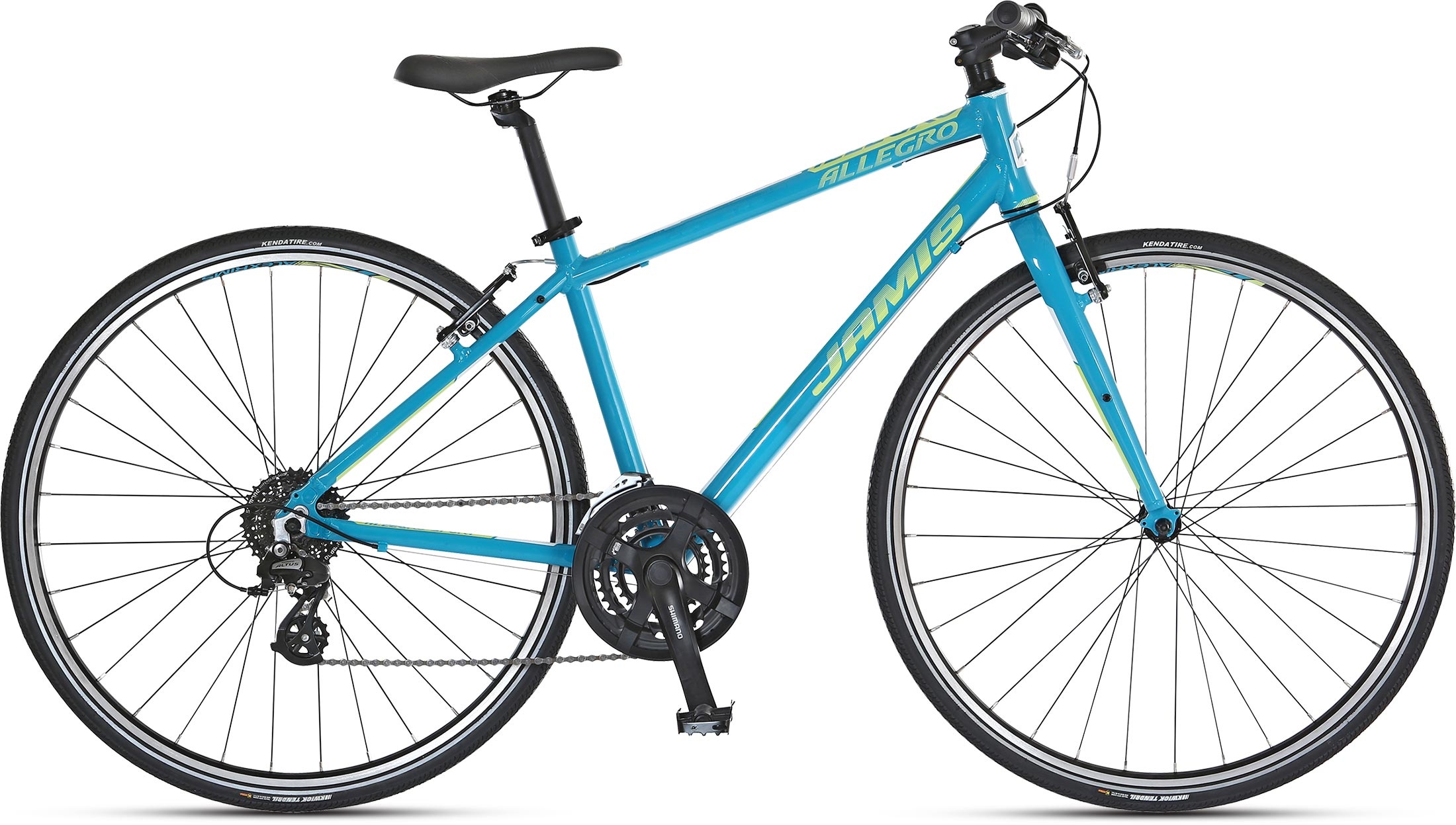 Musically speaking, Allegro means quick and lively. Which exactly characterizes the spirit of the Allegros: fitness bikes that are lively, quick and seriously fun to ride. Allegros blend the speed and efficiency of a road bike with the heads up riding position many people prefer.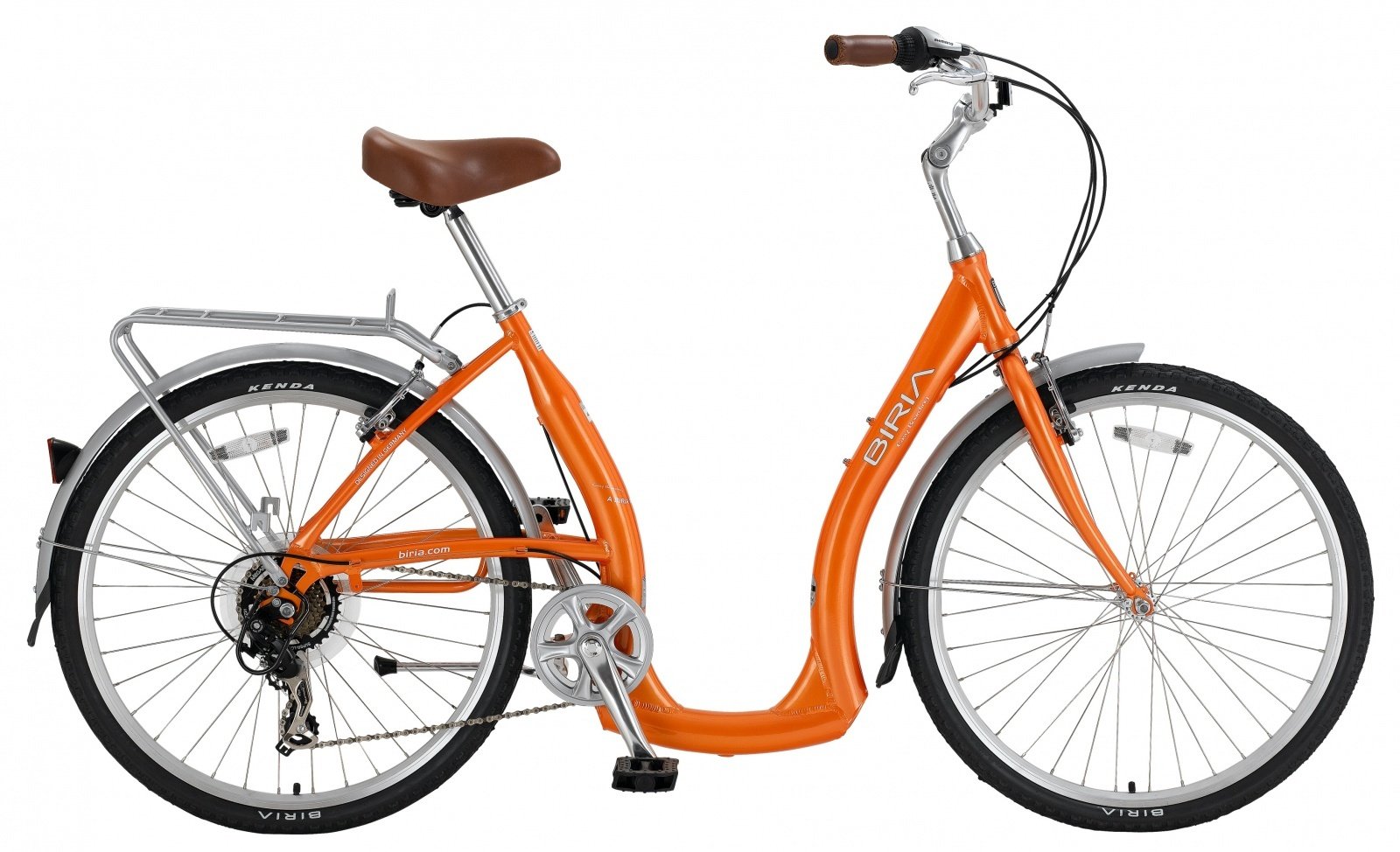 No bike makes it easier or safer to ride than Biria's EZ Boarding bikes. Offered in a 7 speed, handbrake model or a 3 speed coaster brake. Stop by today to take a test ride!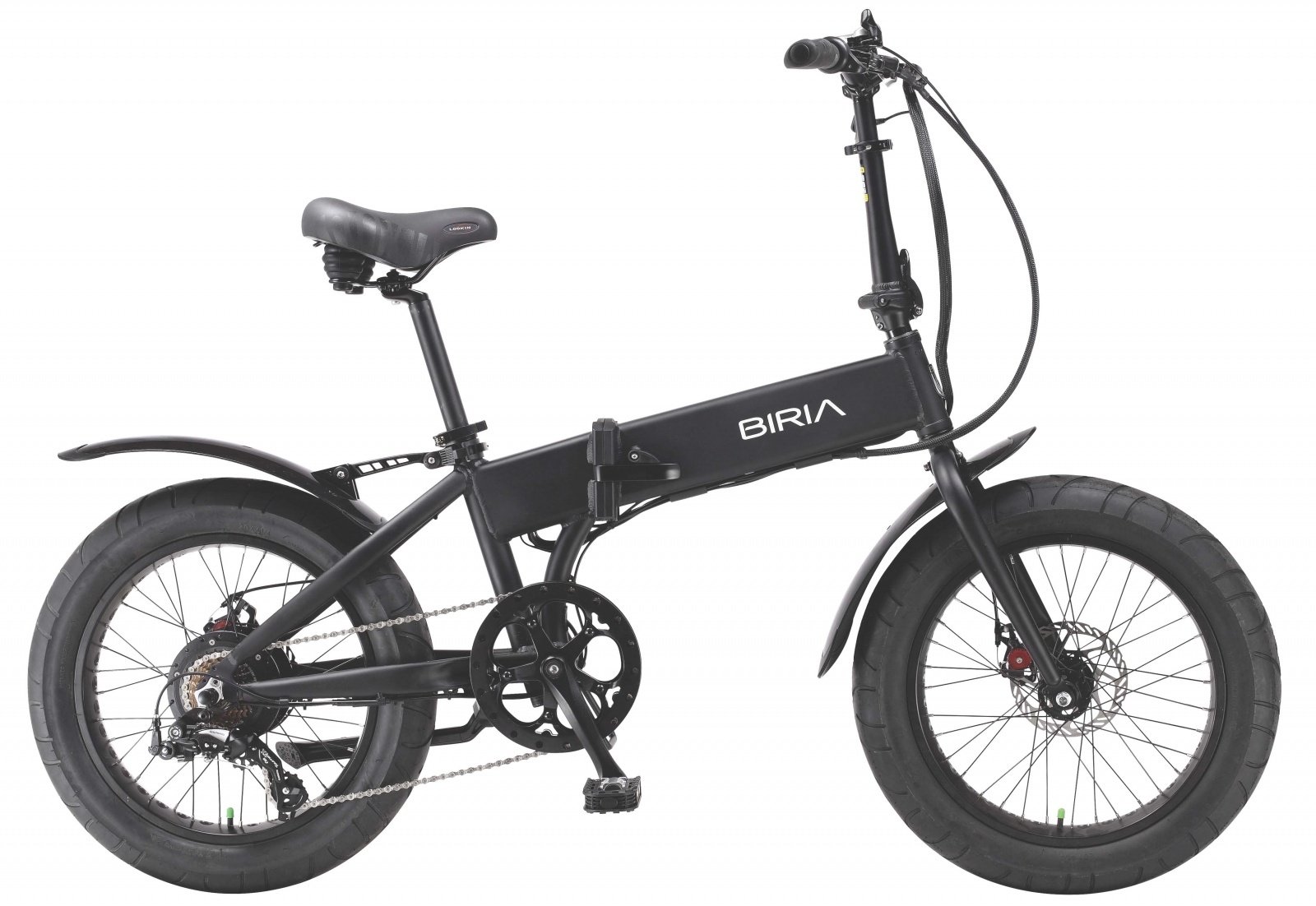 Folding, Electric, Fat tire.. this e-bike has it all! Great for travelers who need to zoom around campsites or island getaways.
Get a leg up, without a leg up. Riding has never been easier.