COVID-19 Update
Trail Sport Bicycles is temporary closed due to the COVID-19 (Coronavirus) outbreak. The safety and well-being of our local community remains our top priority. We sincerely apologize for the inconvenience this may create. We look forward to welcoming you back as circumstances improve. Please stay home, stay safe, and check back here for updates around Tuesday, April 7, 2020.
We sell high quality bicycles. We want your cycling experience to be a good one. Unlike the big box stores and many internet retailers, our bikes have tremendous built in value. All of our bikes are professionally built and serviced.
Every new bike we sell includes "Free Adjustments for the Life of the Bike" for the original owner. This covers derailleur adjustments, brake adjustments, bearing adjustments, and wheel truings.
Our inventory is unmatched by any local competitor. We stock an extensive line of baskets, bags, locks, lights, cycle computers, and saddles at very competitive prices.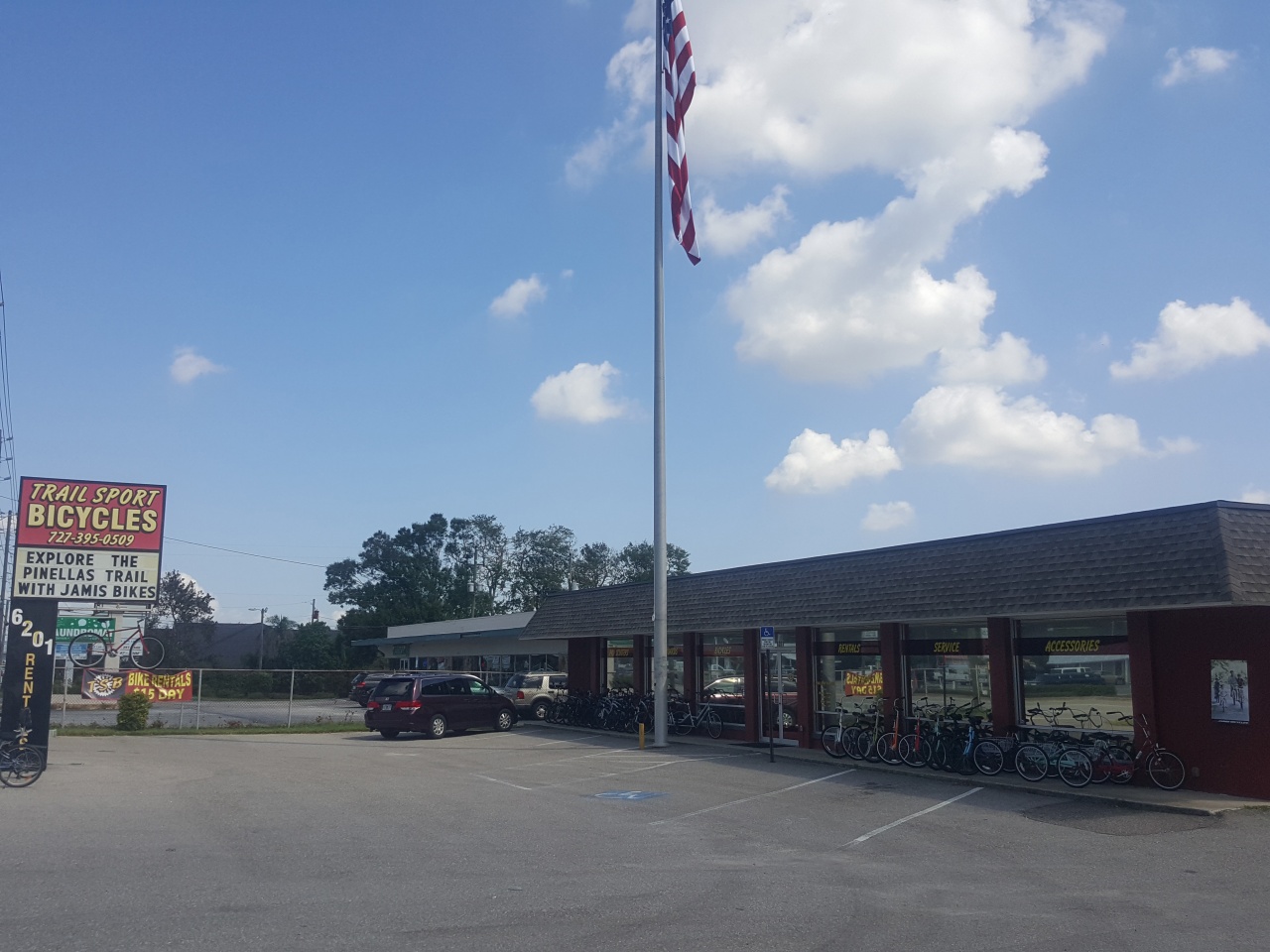 We believe in bicycles! Whether you're riding the children to school, commuting to work, riding The Pinellas Trail for a day trip to Dunedin or St. Petersburg, or just looking for a new way to exercise, we have a bicycle for you!
Trail Sport Bicycles was founded in 1994. Over the years we have grown substantially and now reside in a 6000 sq ft building with over 500 bicycles and countless accessories from the industries top brands.
Call us today (727) 395-0509.
6201 Seminole Blvd.
Seminole, FL 33772-6347
(727) 395-0509