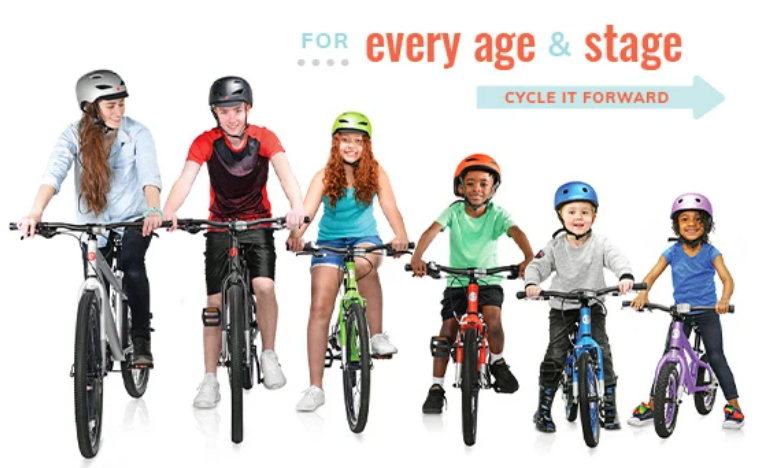 We want your childs first experience on a bike to be an excellent one.
First we start with manufacturing and assembly. All of our childrens bikes are made using high quality alloys and are assembled by trained technicians. Your little one has growing muscles and is getting used to the motion and balance, so we make sure every component on the bike has been adjusted and rolls extremely smooth, helping alleviate extra unnecessary resistance. And most importantly, SAFETY, SAFETY, SAFETY! Our technicians check every fastener and component to ensure it is working as intended by the manufacturer.
Next is bike size. Anyone that has ever been to a school function can just look around and see that not every 6 year old is the same height. Our professional staff will get your child on a bike that will fit them. Fitting is an crucial function that is often overlooked when it comes to children. Youth bikes come in many different sizes. When they outgrow their bike, check out our trade-in/trade-up program. Here is a chart to get you started.